Recently, I had the incredible pleasure of photographing Karli and Christie's wedding. These ladies are as beautiful on the inside as they are on the outside, and I can honestly say that I loved being part of their day in such an important way. Seeing their joy along with everyone who attended their wedding was a high point, and documenting that joy was exciting.
We started in the afternoon with their First Look photographs in front of the Aster Cafe, along the riverfront in NE Minneapolis. I love this part of the city - the buildings are over 100 years old with tons of character, and major kudos to the Aster for surprising the couple with a champagne toast!
Next, the wedding party primped a bit and we moved over to the Stone Arch Bridge for some portraits.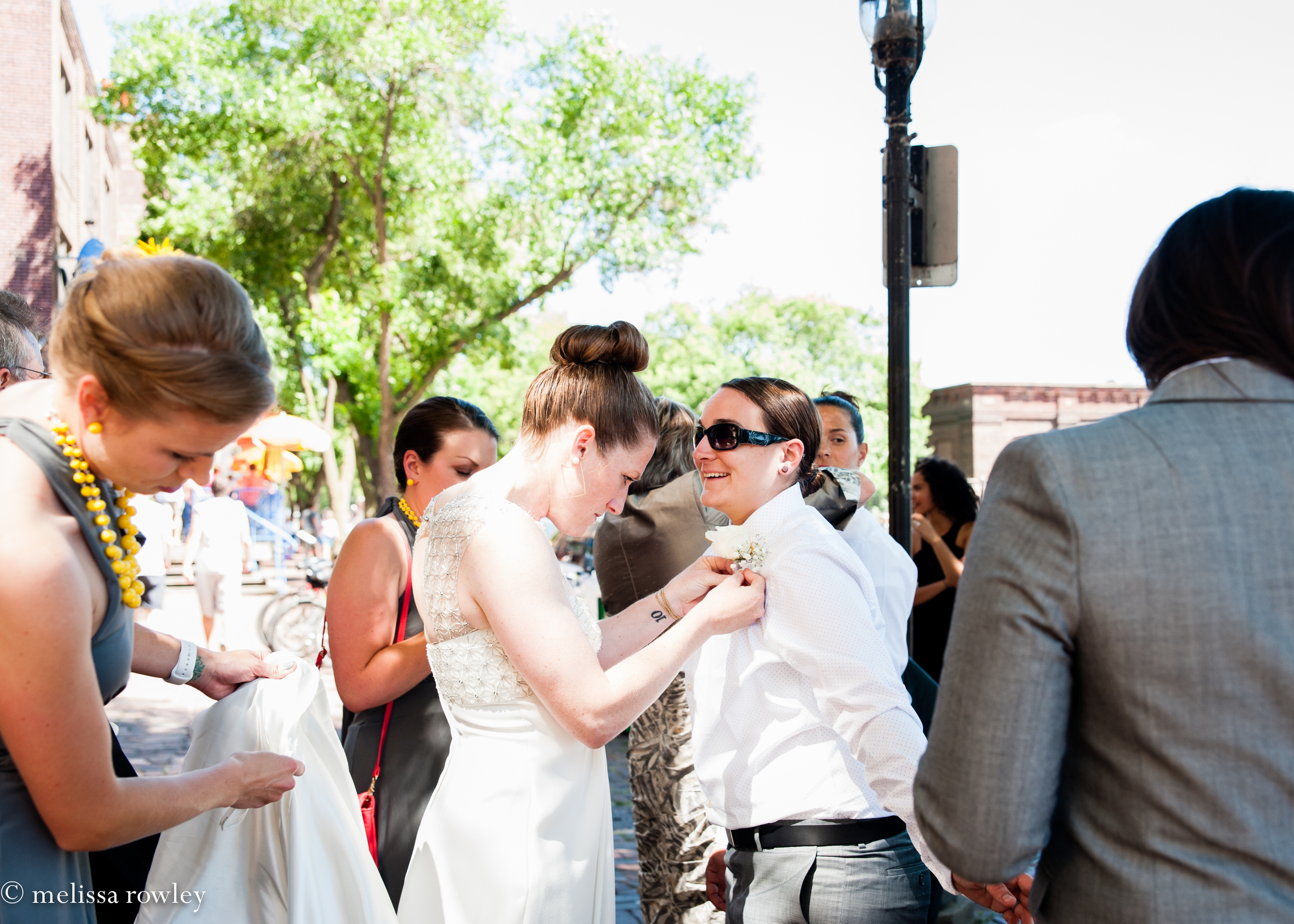 Last, we headed to The Lyndale Tap House, where the wedding party waited as guests filled up The Herkimer Brew Pub and until the start of the ceremony. It was so fun to see the couple walk into a packed Herkimer, full of family and friends waiting to celebrate these two. This couple was surrounded by so much joy and love - congratulations Karli & Christie! Best wishes for a wonderful life ahead!